Your opinion please...
by Bbabin14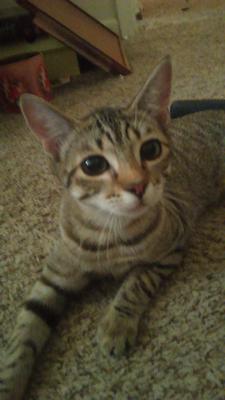 Got her from a lady that said she was part lynx but after further investigation I think she is an Egyptian Mau. She matches the description perfectly both markings and personality
Join in and write your own page! It's easy to do. How? Simply click here to return to Share your stories about your Egyptian Mau cat here!.