The Highlander
by Sue
(Mena AR USA)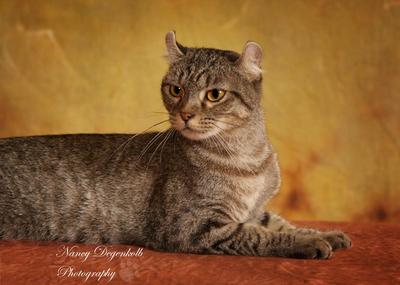 Hi
I love the Highlander breed.
The Highlander is a PNB with TICA. I love going to the cat shows with my Sheetah wood she has 15 best of breeds. I am so proud of her I think she enjoys it as much as I do.
A Highlander brings you the "Big Cat look" in a domestic cat. Although their look is one of power and fierceness, Highlanders are a fun-loving, good natured cat that constantly entertains its humans with zany antics and enjoys being the center of attention.
The Highlanders come with a Triple AAA rating;
Adorable, Addicting, Amazing!!!!
Sue

One more thing, I see you do not have a photo of a Highlander on your site, feel free to use one my photo's of Sheetah if you would like.
Join in and write your own page! It's easy to do. How? Simply click here to return to Share your stories with us!.