Rare Breed Sokoke ?
by Beverly Vanderwerf
(Australia )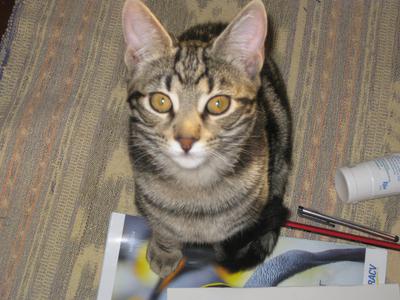 Hello There
l have a five month old kitten that was given to me as a surprise gift on my 50th birthday.
He looks so much like on of the rare breeds called a Sokoke.
I have looked up the TICA and the FIFa standards and still cannot determine if he is or he isn't as he meets a lot of the criteria however he did not come with pedigree papers or registration.

He is very intelligent, fast and has bonded to me like glue. he likes to carry things around in his mouth and will shake them like a dog as if he is trying to kill something.

Is anyone able to assist with identification?