Kitty. would like to possibly find out what breed he is
by lory
(california,usa)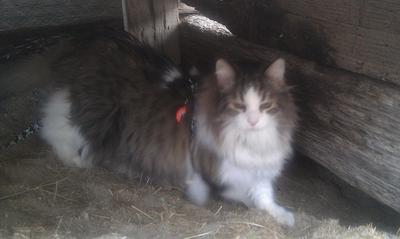 kitty
I adopted Kitty a few years ago and just became interested in finding out what breed he might be. I found him at work his hair was all matted and gross. In need of a bath. The people I work with and myself began feeding and taking care of him. Although no one was interested in taking him home. Until one night I decided to. I brought him home and got his hair looking much better and he looks amazing now. I've never been a cat person until I took Kitty in. He's very chill,doesn't scratch up anything he isn't supposed to. Doesn't bother my birds or reptiles. I often refer to him as my third dog in a cat suit.lol. he's very loving and loves attention.
I hope someone has some thoughts on what breed he might be. Kitty is also a large boy. He weighs 16 pounds.
Join in and write your own page! It's easy to do. How? Simply click here to return to Share your stories with us!.