I have some doubts about my cat's breed
by Sonia
(Portugal)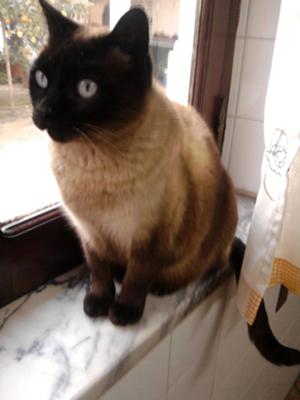 Nino
Hi. I have certain doubts about my cat's breed and I thought anyone here could help me.


His name's Nino and he's almost 9 years old. :) I've had him since I was 10.

He's like the king of the house :D.

I was searching here and I think he might be a Tonkinese, but I'm not sure.

By the way, I love your site! It's so practical and informative. I had no idea there were so many cat's breeds. :)

Thank you and keep up the good job.