Elsa has got nothing over Nell.
by ModeArham
(Maldives, Hulhumale')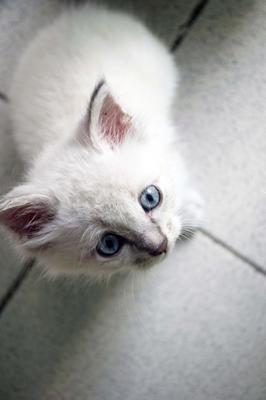 Nell <3
Hello. I adopted a lil kitten, she was one week when I adopted her. She was purely white and had blue eyes. As she started growing, ears became greyish, and the tail is even gray, and the legs and hands have grey stripes. and I'm just wondering which breed she is. She's so playful and responds when I call her. Her name is Nell and she is just beautiful.